Backyard Stage
Bikini Kill - CANCELED
with special guest Glass Body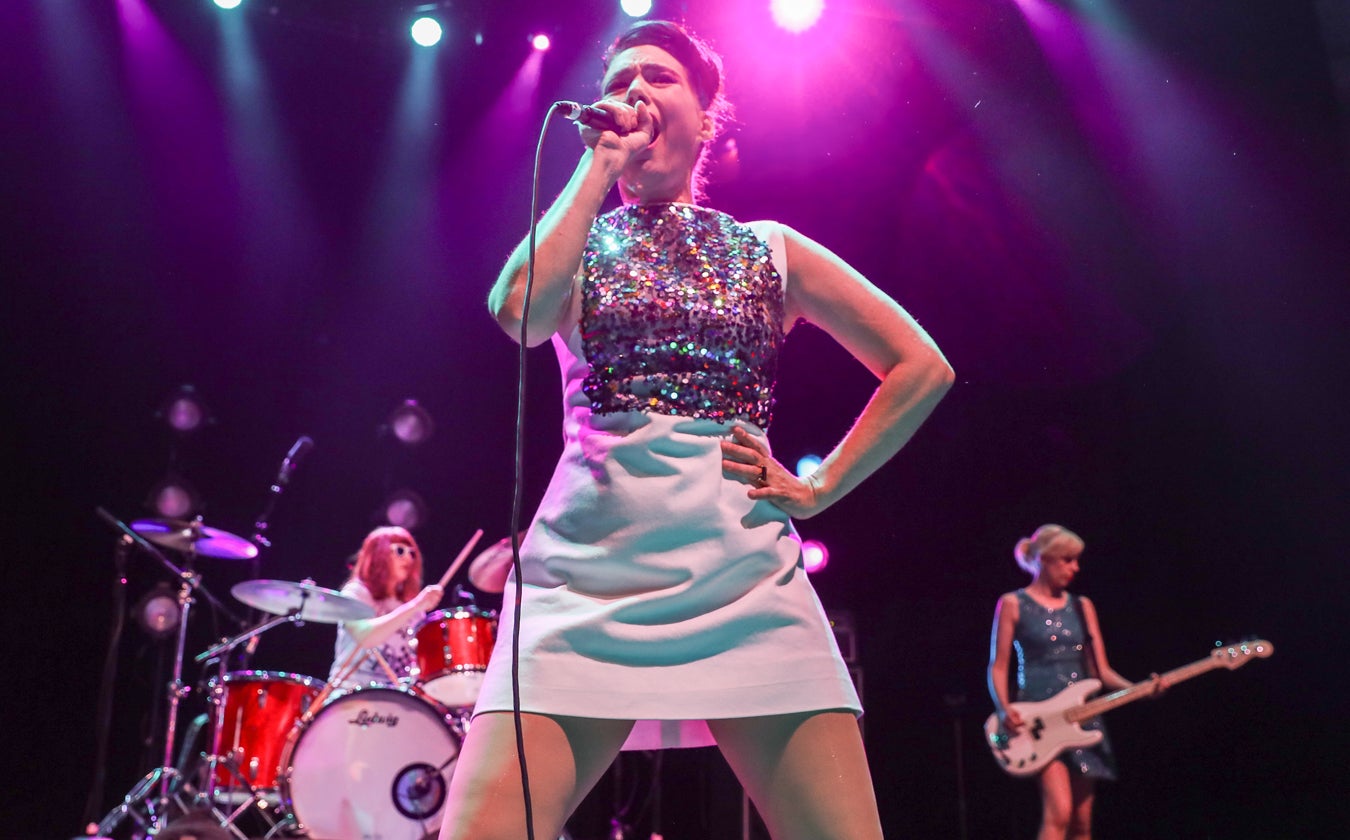 May
31
, 2022
Backyard Stage
Bikini Kill - CANCELED
with special guest Glass Body
Date

May

31

, 2022

Event Starts

8:00 PM

Doors Open

7:00PM

Ticket Prices

$40.00

On Sale

On Sale Now

Pit Type

Backyard Stage; Standing Pit
Backyard Stage
Bikini Kill - CANCELED
with special guest Glass Body
Event Details
IMPORTANT EVENT UPDATE: From Bikini Kill – "Due to a member of the band testing positive for COVID-19, Bikini Kill will be canceling our show in St. Augustine which was scheduled for today – Tuesday, May 31. We are extremely sorry that we will be unable to play this show."
Refunds will be provided at point of purchase. Patrons who purchased tickets online at Ticketmaster.com will automatically be refunded back to the original payment method. Patrons who purchased tickets at the venue Box Office are advised to check the hours of operation before heading to the venue. For more information, please visit: https://www.theamp.com/events/box-office-ticketing.
---
This event takes place at the Backyard Stage at The Amp. More info about our Backyard Stage can be found here.
Bikini Kill is a feminist punk band that was based in Olympia, WA and Washington, DC, forming in 1990 and breaking up in 1997. Kathleen Hanna sang, Tobi Vail played drums, Billy Karren (a.k.a. Billy Boredom) played guitar and Kathi Wilcox played bass. Sometimes they switched instruments. Bikini Kill is credited with instigating the Riot Grrrl movement in the early 90's via their political lyrics, zines and confrontational live show.
The band started touring in June 1991. In addition to touring the US several times, they also toured Europe, Australia and Japan. Bikini Kill recorded and released a demo tape, two EP's, two LP's and three singles. Their demo tape was self-released, while their first two records came out as a full length CD/Tape and their singles were posthumously collected on CD.
Bikini Kill believed that if all girls started bands the world would change. They actively encouraged women and girls to start bands as a means of cultural resistance. Bikini Kill was inspired by seeing the Babes in Toyland play live and attempted to incite female participation and build feminist community via the punk scene. They used touring as a way to create an underground network between girls who played music, put on shows and made fanzines. This independent media making and informal network created a forum for multiple female voices to be heard.
Bikini Kill reunited in the Spring of 2019 with original members Kathleen, Kathi, and Tobi who were joined live by Erica Dawn Lyle