Jason Isbell and the 400 Unit (New Date)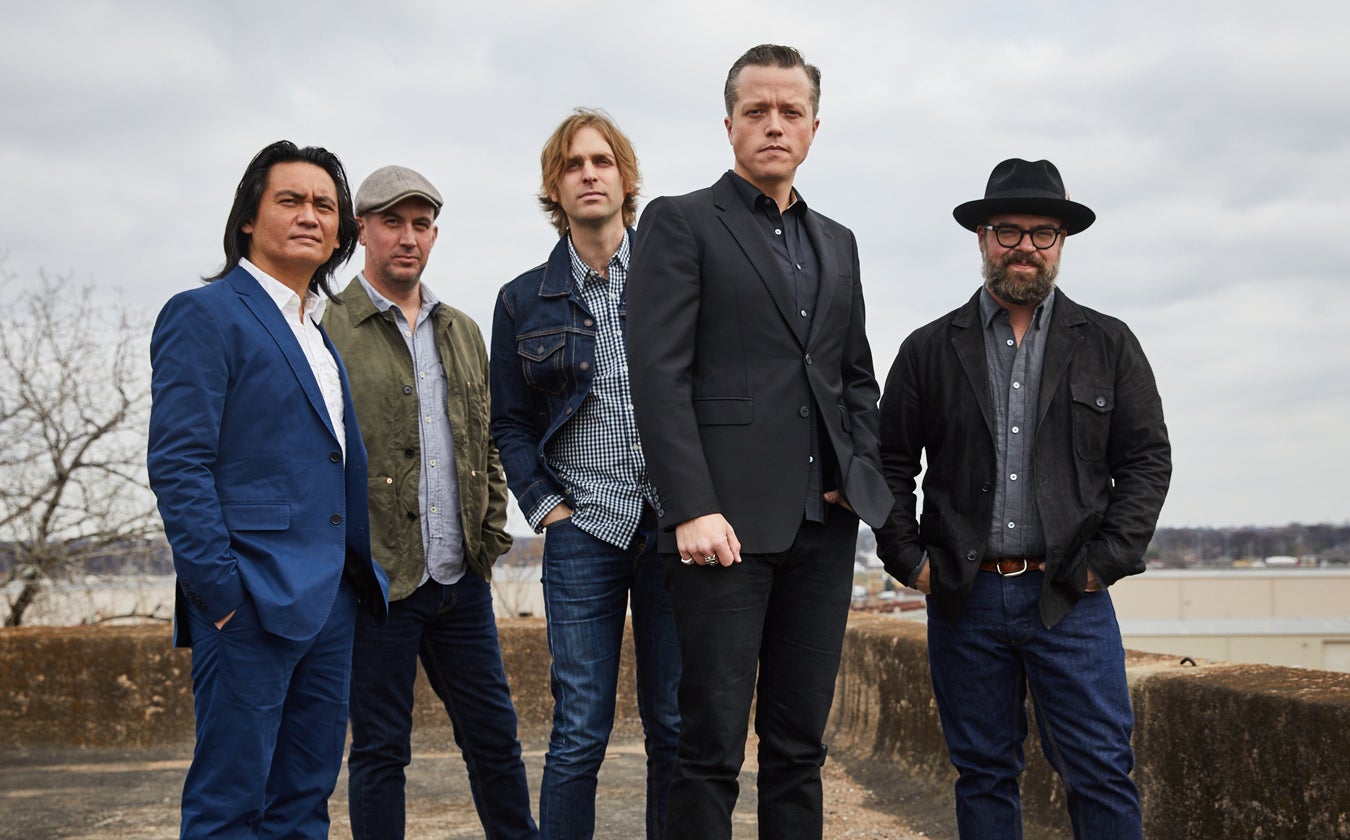 July
08
, 2021
Jason Isbell and the 400 Unit (New Date)
Date

July

08

, 2021

Event Starts

7:30 PM

Doors Open

6:00PM

Ticket Prices

$55 - $78

On Sale

On Sale Now

Parking

Purchase Parking

Pit Type

Standing
Jason Isbell and the 400 Unit (New Date)
Event Details
The Jason Isbell and the 400 Unit show originally scheduled for March 27, 2020 and postponed to August 20, 2020 is now rescheduled to July 8, 2021. Due to scheduling issues, Old Crow Medicine Show will not be performing on this tour. All previously purchased tickets will be honored at the new date. If you are unable to attend the new date, the deadline to request a refund is June 8, 2021. For more information, please visit HERE.
---
Four-time Grammy Award Winning Americana singer-songwriter Jason Isbell and the 400 Unit's new album, The Nashville Sound, is a beautiful piece of American music-making, and the songs on it send sparks flying into a culture that's already running so hot the needle on the temperature gauge is bouncing erratically in the red. And while it's understandable that, in this moment, some people want their radio to help them drift away, this finely calibrated set of ten songs is aimed right between the clear eyes of people who prefer to stay present and awake. It's a call to those who won't cower no matter how erratically the world turns, and who aren't afraid of what looks back when they look in the mirror. Bruce Springsteen did that. Neil Young did that. Jason Isbell does that.
As with Isbell's 2013 breakthrough, Southeastern, and his double-Grammy-winning follow up, 2015's Something More Than Free, The Nashville Sound was produced by Dave Cobb. Isbell says that he and Cobb created a simple litmus test for the decisions they made in the two weeks they spent at RCA Studios (which was known as "The home of the Nashville Sound" back in the '60's and '70s): they only made sonic moves that their heroes from back in the day could've made, but simply never did. It's a shrewd approach—an honest way to keep the wiz-bang of modern recording technology at arms-length, while also leaving the old bag of retro rock 'n' roll tricks un-rummaged. Lyrically, The Nashville Sound is timely. Musically, it is timeless.
It's also worth noting that this album isn't credited to Isbell alone. For the first time since 2011's Here We Rest, Isbell's band, the 400 Unit, gets title billing. "Even when I was writing, I could always hear the band's stamp on the finished product," Jason says. "These songs needed more collaboration on the arrangements to make them work, and I felt like the band deserved it after the way they played."