The Beach Boys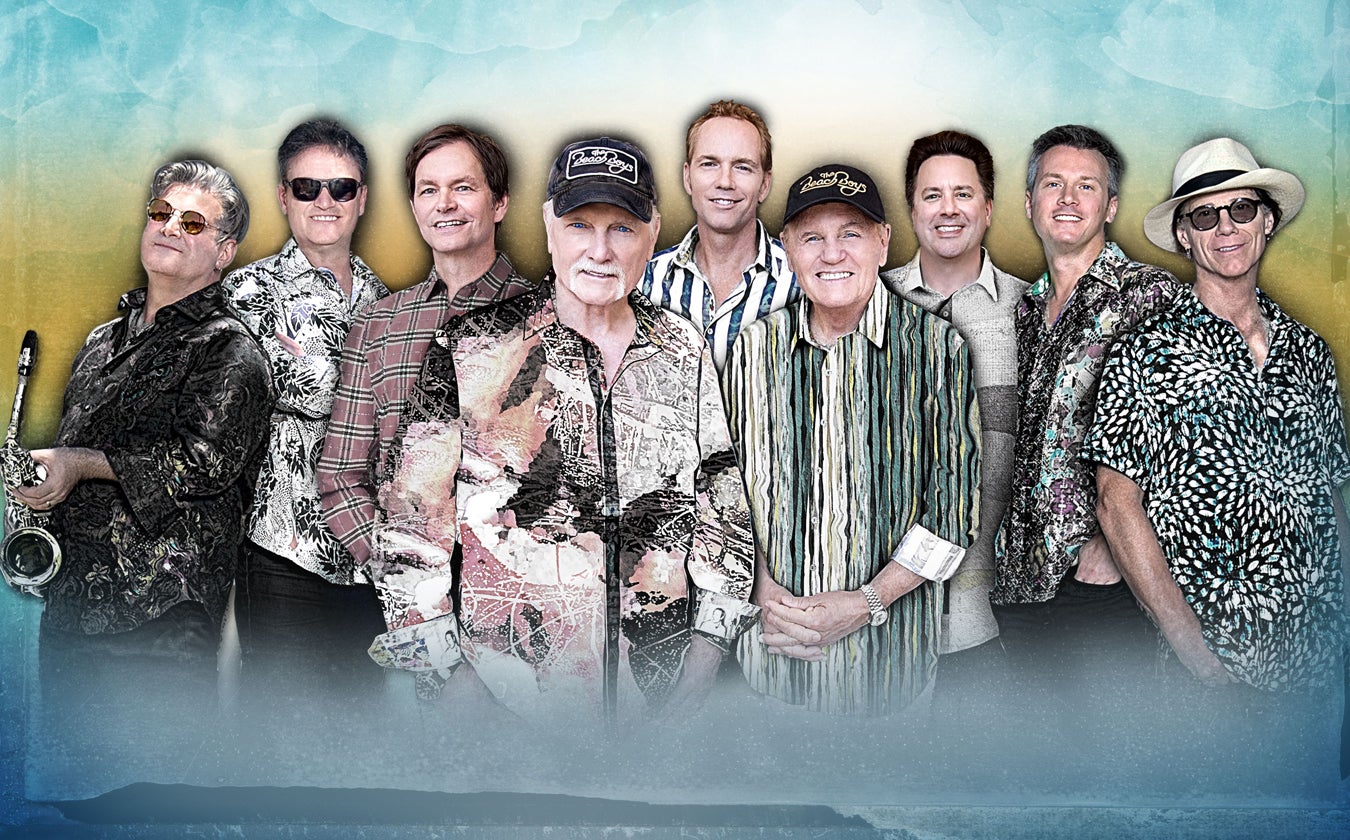 Feb
25
, 2023
The Beach Boys
Date

Feb

25

, 2023

Event Starts

7:30 PM

Doors Open

6:00 PM

Ticket Prices

$44.00 - $114.00

On Sale

On Sale Now

Pit Type

Seated
The Beach Boys
Event Details
You can capsulize most pop music acts by reciting how many hits they've had and how many millions of albums they've sold. But these conventional measurements fall short when you're assessing the impact of The Beach Boys. This band has birthed a torrent of hit singles and sold albums by the tens of millions. But its greater significance lies in the fact that The Beach Boys' songs have forever changed the musical landscape, profoundly influencing countless performing artists to follow.
The band is led by Mike Love, who, along with longtime member Bruce Johnston, musical director Scott Totten, Brian Eichenberger, Christian Love, Tim Bonhomme, John Cowsill, Keith Hubacher and Randy Leago, continue the legacy of the iconic group. Grammy winning songwriter Bruce Johnston joined The Beach Boys in 1965, replacing Glenn Campbell, who filled-in for Brian Wilson, on vocals/bass, when he retired from touring. Highly regarded in his field, Johnston's vocal work with such legendary artists as Elton John and Pink Floyd firmly established him among rock's elite artists.
Presently, he continues to bring new, creative projects to his dedicated fans year after year. In 2020, he debuted his latest single, "This Too Shall Pass," featuring special guest John Stamos. Released at the start of the Covid-19 pandemic, he wrote the song to remind everyone that better days are yet to come. In 2019, Love released 12 Sides of Summer, a collection of original songs, covers and fresh takes on hits including George Harrison's "Here Comes the Sun," The Dave Clark Five's "Over and Over and Over Again," as well as updated renditions of The Beach Boys' "Surfin," "Surfin' Safari" and "It's Ok," featuring Hanson. The song marked Love's second recording with Hanson, after previously collaborating on "Finally it's Christmas" for Love's 2018 holiday album, Reason For The Season, which also features vocals from Love's children: Ambha, Brian, Christian, and Hayleigh Love. In 2017, Love released a special double album entitled Unleash the Love featuring 13 previously unreleased songs and 14 re-recordings of Beach Boys classics to positive acclaim.