Alice Cooper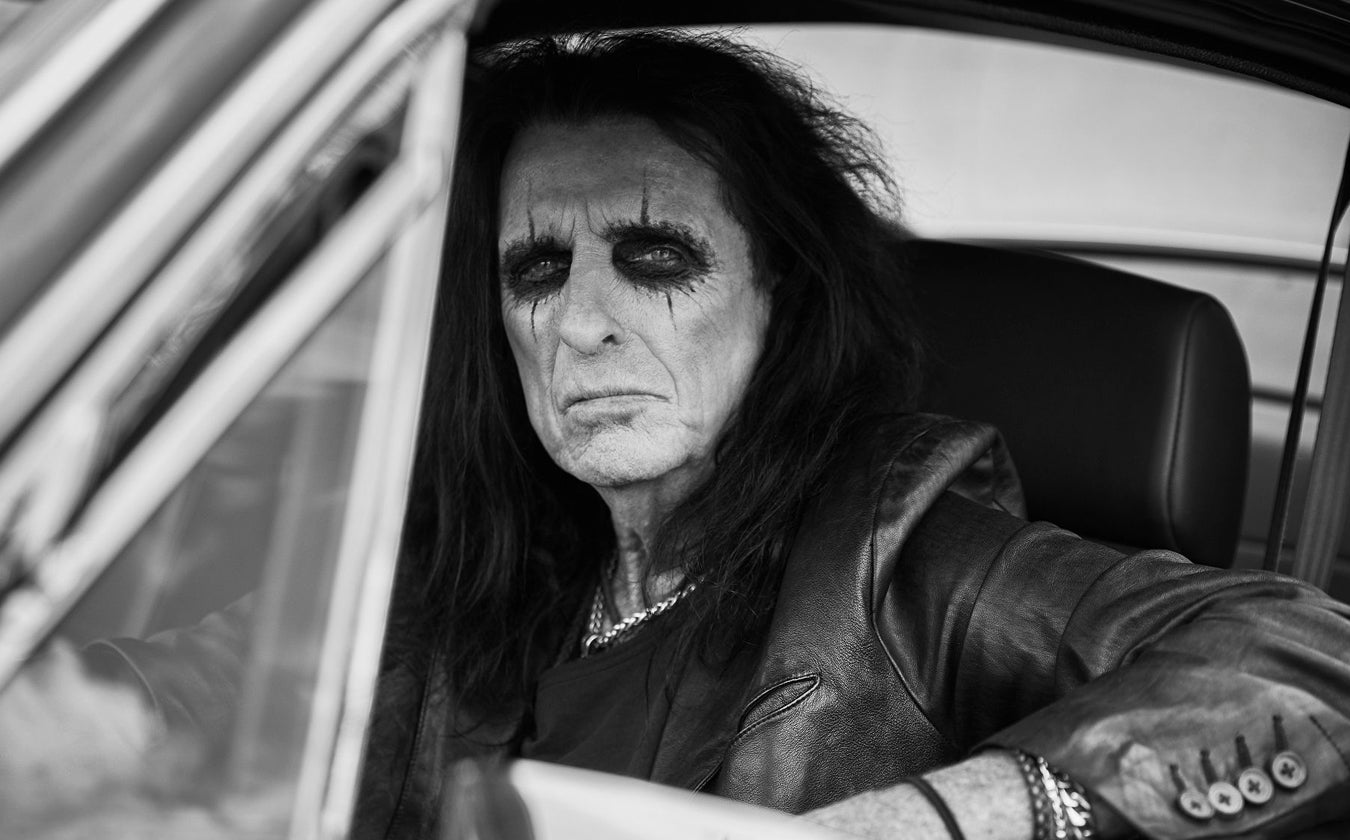 Oct
04
, 2023
Alice Cooper
Date

Oct

04

, 2023

Event Starts

8:00 PM

Doors Open

7:00 PM

Ticket Prices

$44.50 – $149.50

On Sale

On Sale Now

Pit Type

Seated
Alice Cooper
Event Details
Alice Cooper pioneered a grandly theatrical brand of hard rock that was designed to shock. Drawing equally from horror movies, vaudeville, and garage rock, the group created a stage show that featured electric chairs, guillotines, fake blood and boa constrictors. He continues to tour regularly, performing shows worldwide with the dark and horror-themed theatrics that he's best known for.
With a schedule that has included six months year in and year out on the road, Alice Cooper brings his own brand of rock psycho-drama to fans both old and new, enjoying it as much as the audience does. Known as the architect of shock-rock, Cooper (in both the original Alice Cooper band and as a solo artist) has rattled the cages and undermined the authority of generations of guardians of the status quo, continuing to surprise fans and exude danger at every turn, like a great horror movie, even in an era where CNN can present real life shocking images.
Having finally gotten back out on the concert trail in 2021-2022, Alice insists he's still motivated to continue touring and recording albums, as well as making time for other projects, including most recently, Alice's widely praised performance as King Herod in NBC-TV's live production of "Jesus Chris Superstar" on Easter Sunday.
Released in February, 2021, his latest album "Detroit Stories," (produced again by Bob Ezrin) is inspired by the garage rock music of Detroit in the late Sixties, including several classic covers of Detroit hits from that era, recorded in Detroit with all Detroit musicians. It entered Billboard's album sales chart at #1 the week of release, and also charted high upon release on the album charts in the UK, Germany, Australia, Sweden and other countries.
As if that wasn't enough,"Nights With Alice Cooper", Alice's nightly radio show, continues to air in nearly 100 cities in the USA, Canada, Australia, and the UK. The five hour long show features his favorite classic rock songs along with his insider anecdotes about many of the artists.
Twenty-plus years into the new millenium, Cooper continues to be very productive and busy, writing, recording and releasing the albums "Brutal Planet," "Dragon Town," "The Eyes of Alice Cooper," "Dirty Diamonds," "Along Came a Spider," "Welcome 2 My Nightmare," 2017's "Paranormal," and 2018's "Live at L'Olympia Paris,"plus "Old School 1964-1974," a limited edition box set celebrating the original band. 2021 also has seen the DVD/blu-ray release of the live video of that "Live at L'Olympia Paris" concert.
He also wrote and published a memoir, "Golf Monster," in 2007, which tracked his life from childhood to rock stardom, and his journey from alcoholic to golf addict, and was featured in the Tim Burton film "Dark Shadows" in 2012.
Alice, Dennis, Neal, Michael, and the late Glen Buxton (posthumously) were inducted into the Rock N Roll Hall of Fame in March, 2011.
2014 saw the release of "Super Duper Alice Cooper," a documentary detailing the arc of Alice's rollercoaster ride in the world of rock superstardom. Directed and produced by the same team from Banger Films that delivered the award-winning Iron Maiden and Rush documentaries, it premiered at the 2014 Tribeca Film Festival in NYC, and has since been released on Blu-Ray and DVD by Eagle Rock Entertainment.
Though his 2020 worldwide concert tour, dubbed "Ol' Black Eyes Is Back,"was cut short by the pandemic, since September of 2021 he's been able to bring his iconic brand of rock & roll to fans on five continents again with dozens of shows across North America and Europe through 2022.
With his influence on rock & roll and popular culture long since acknowledged, there is little that Alice Cooper hasn't achieved in his remarkable career, including platinum albums, sold-out tours and any number of honors and career achievement awards.