Backyard Stage
Cold War Kids with special guest Faze Wave
Live from the Backyard Stage presented by Intuition Ale Works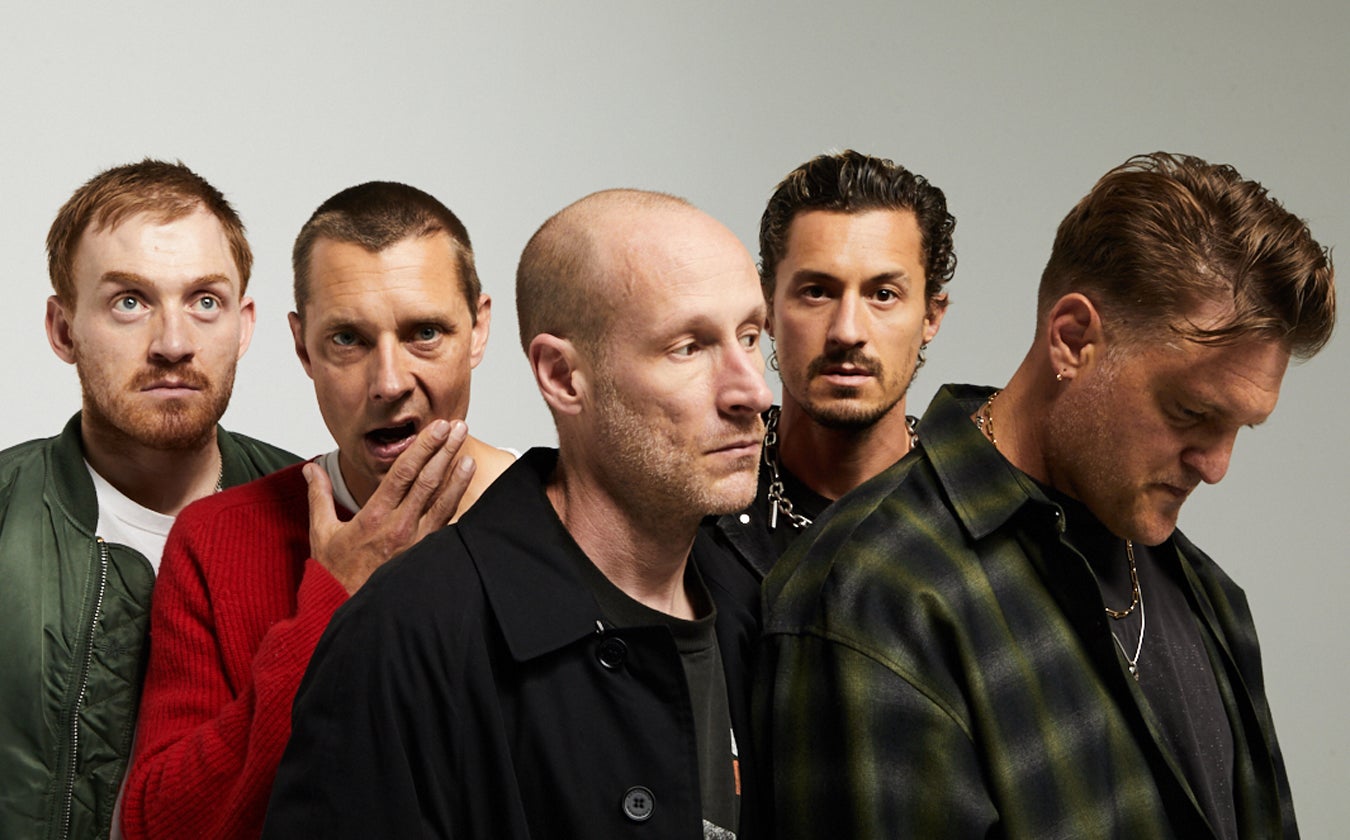 Aug
06
, 2021
Backyard Stage
Cold War Kids with special guest Faze Wave
Live from the Backyard Stage presented by Intuition Ale Works
Date

Aug

06

, 2021

Event Starts

8:00 PM

Doors Open

7:00 PM

Ticket Prices

GA Advanced: $32.00 / GA Day of Show: $34.00

On Sale

On Sale Now

Pit Type

Standing
Backyard Stage
Cold War Kids with special guest Faze Wave
Live from the Backyard Stage presented by Intuition Ale Works
Event Details
For nearly 15 years, Nathan Willett and Cold War Kids have fielded the shifts in the music landscape's seismic activity as well as the ebbs and flows in their own camp while simultaneously sticking to their game plan. Over the course of a dozen releases on majors and indies alike, non-stop tours and the festival circuit's biggest stages, massive radio and streaming successes as well as a few lineup changes, Cold War Kids have become a major part of the modern scene.
Coming off of the high water marks of 2014's Hold My Home with its smash single "First" and the Capitol Records-backed LA Divine in 2017 feeling mostly satiated, Willett began to hone in on what was most exciting and integral to him in both the Cold War Kids recipe as well as in the current music climate as he began to write new material. He obsessed over the seemingly never-ending stream of Kanye West-produced records released in the summer of 2018, enamored of their breezy compactness and fresh feeling, which excited him to explore a new working relationship with his own producer of favor, Lars Stalfors (St. Vincent, Foster the People).
Willett and Stalfors incorporated some pieces of the core CWK sound while stripping away the rafter-reaching production of their past records, aiming for leaner, tighter tunes. And, taking inspiration from a slogan on a T-shirt made by the band's bass player and resident visual artist Matt Maust, Willett had the project's title, lyrical themes, and structure in mind even before any songs had been completed -- three unique eight-song volumes called New Age Norms.
The key, as the record exhibits, in in the approach. Two future New Age Norms volumes are set to be recorded soon, with the second part featuring production work by Shawn Everett (Alabama Shakes, The War on Drugs) and the rest of the band (Maust, David Quon, Matthew Schwartz, and Joe Plummer). For Willett and Cold War Kids, even as today's norms continue to shift at lightning speed -- in daily life, in rock and roll, and beyond -- the band's dedicated approach to its art remains steadfast as it delivers messages of positivity while pursuing new values and a better world.
Introduced as a secondary performance space in 2016, our Backyard Stage gives you an up close and personal experience with your favorite acts. Backyard shows are general admission, standing room only, and always a good time!
The Backyard Stage is easily accessed by entering The Amp and heading around back of the main stage. On-site parking is available in the main parking lot of The Amp. Concessions are available during shows with full bar and various local food trucks.
In 2018, with the assistance of the Friends of the St. Augustine Amphitheatre, the Backyard Stage received a new roof and stage improvements, further enhancing this very unique performance space. Concert events in the Backyard are proudly presented by Intuition Ale Works.
Learn more about Inution Ale Works HERE.