Counting Crows
with special guest Dashboard Confessional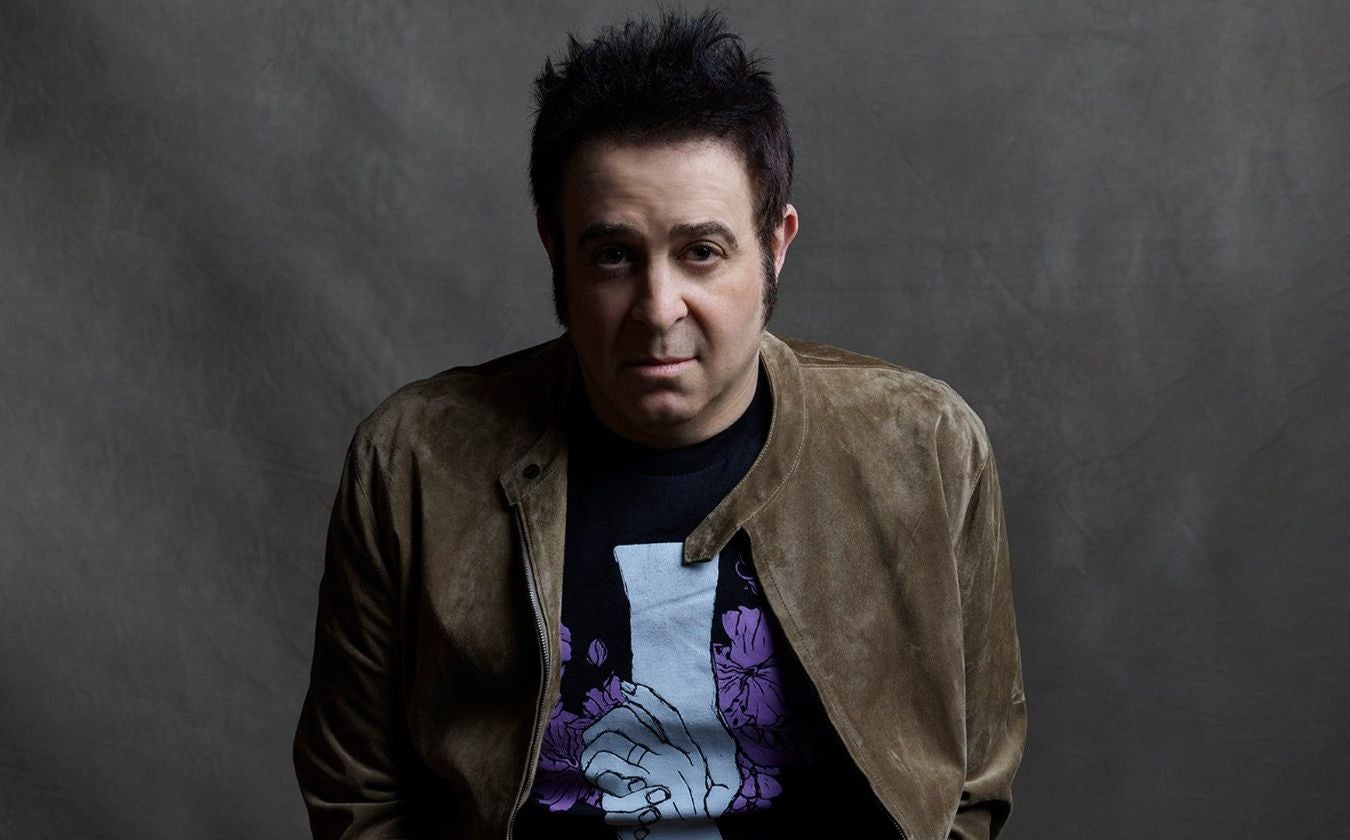 Aug
08
, 2023
Counting Crows
with special guest Dashboard Confessional
Date

Aug

08

, 2023

Event Starts

6:30 PM

Doors Open

5:00 PM

Ticket Prices

$39.50 - $129.50

On Sale

On Sale Now
Counting Crows
with special guest Dashboard Confessional
Event Details
After performing to sold-out crowds worldwide on the Butter Miracle Tour over the last two years, today, world-renowned rock band COUNTING CROWS are pleased to announce their return to the US in 2023 with the BANSHEE SEASON TOUR. After years of collaboration, cult-favorite rock band and long-time friend of the band, DASHBOARD CONFESSIONAL, will be joining as support on the upcoming run.
Counting Crows frontman Adam Duritz said: "One of the best things about a life in rock and roll is that we spend it traveling the world playing music. It's even better when you can do it with one of your best friends and watch them play every night too. Chris Carrabba hits the trifecta for me in that he's one of my best friends in the world, one of my favorite people in the world, and he leads one of my favorite bands of all time, Dashboard Confessional. Sorry for the terrible pun but hands down, this is going to be the best summers ever."
Chris Carrabba of Dashboard Confessional said, "Dashboard Confessional could not be more excited to be playing all across America with our heroes and friends Counting Crows. Dreams really can come true!"
Friends and long-time collaborators Adam Duritz and Chris Carrabba first met in 2003 at the 17th Annual Bridge School Benefit Concert in San Francisco with Neil Young. Since then, the two have remained close working together both on and off the stage.
ABOUT COUNTING CROWS:
For more than two decades, the GRAMMY and Academy Award-nominated rock band Counting Crows have enchanted listeners worldwide with their intensely soulful and intricate take on timeless rock & roll. Exploding onto the music scene in 1993 with their multi-platinum breakout album, August and Everything After, the band has gone on to release seven studio albums, selling more than 20 million records worldwide, and is revered as one of the world's most pre-eminent live touring rock bands.
In October 1996, the band's double-platinum sophomore studio album, Recovering the Satellites, debuted at number one and further solidified their growing reputation as one of the leading American alternative rock bands in the world. A follow up to their early success; Counting Crows went on to release This Desert Life (1999), Hard Candy (2002), Saturday Nights & Sunday Mornings (2008), Underwater Sunshine (Or What We Did on Our Summer Vacation) (2012), Echoes of the Outlaw Roadshow (2013),and Somewhere Under Wonderland (2014.) In 2004, Counting Crows recorded the chart-topping "Accidently in Love" for the animated motion picture Shrek 2. The instant success of the track earned them an Academy Award nomination for "Best Original Song" at the 2005 Academy Awards, a Golden Globe nomination for "Best Original Song" and a GRAMMY Award nomination for "Best Song Written for a Motion Picture, Television or Other Visual Media."
In September 2014, Counting Crows released their critically acclaimed seventh studio album, Somewhere Under Wonderland, which debuted at No. 10 on the charts and was heralded by The Daily Telegraph as "… the best collection of songs since their debut." The album consisted of nine sprawling tracks around rich sonic tapestries, which yielded some of the most grandiose yet intimate songs Counting Crows had recorded to date. 2018 marked 25 years since the band's inception and sent Adam Duritz, Jim Bogios, David Bryson, Charlie Gillingham, David Immergluck, Millard Powers, and Dan Vickrey back on the road for the "25 YEARS AND COUNTING" tour. In 2021, Counting Crows ranked #8 on Billboards' "Greatest of All Time: Adult Alternative Artists" 25th anniversary chart.
After seven years, Adam Duritz and Counting Crows released Butter Miracle: Suite One in May 2021 to rave reviews. The band also kicked off their first tour since 2018 "The Butter Miracle Tour" in 2021, with sell-out performances across North America and Europe. "The Butter Miracle Tour," will continue in the Spring of 2023 with dates set in Australia and New Zealand.
ABOUT DASHBOARD CONFESSIONAL:
As punk rock proliferated radio airwaves, Dashboard Confessional cemented their role at the vanguard of an entire music scene. Facing familiar aches with tenderness and precision, singer / songwriter Chris Carrabba rocketed the band into mainstream focus, solidifying their place as one of the biggest alternative bands of the 2000s. All The Truth That I Can Tell, the band's ninth studio album, is both a remarkable renewal and fortunate step forward. Carrabba found himself at a distinct crossroads as the last decade came to an end. Running on fumes, unsure if he'd ever release another album, he waited. The songs eventually came, and though the project might've easily come to a screeching halt following a near-fatal motorcycle accident in the summer of 2020, the album stands among Carrabba's finest — a strikingly potent musical look at himself through a rediscovered keyhole, both an achievement of vision and a vital burst of artistic clarity; less like reading someone's diary and more like reading their eyes.