St. Augustine EcoCinema Series Part Three
EcoCinema: "Wasted! The Story of Food Waste"
Free Event on The Front Porch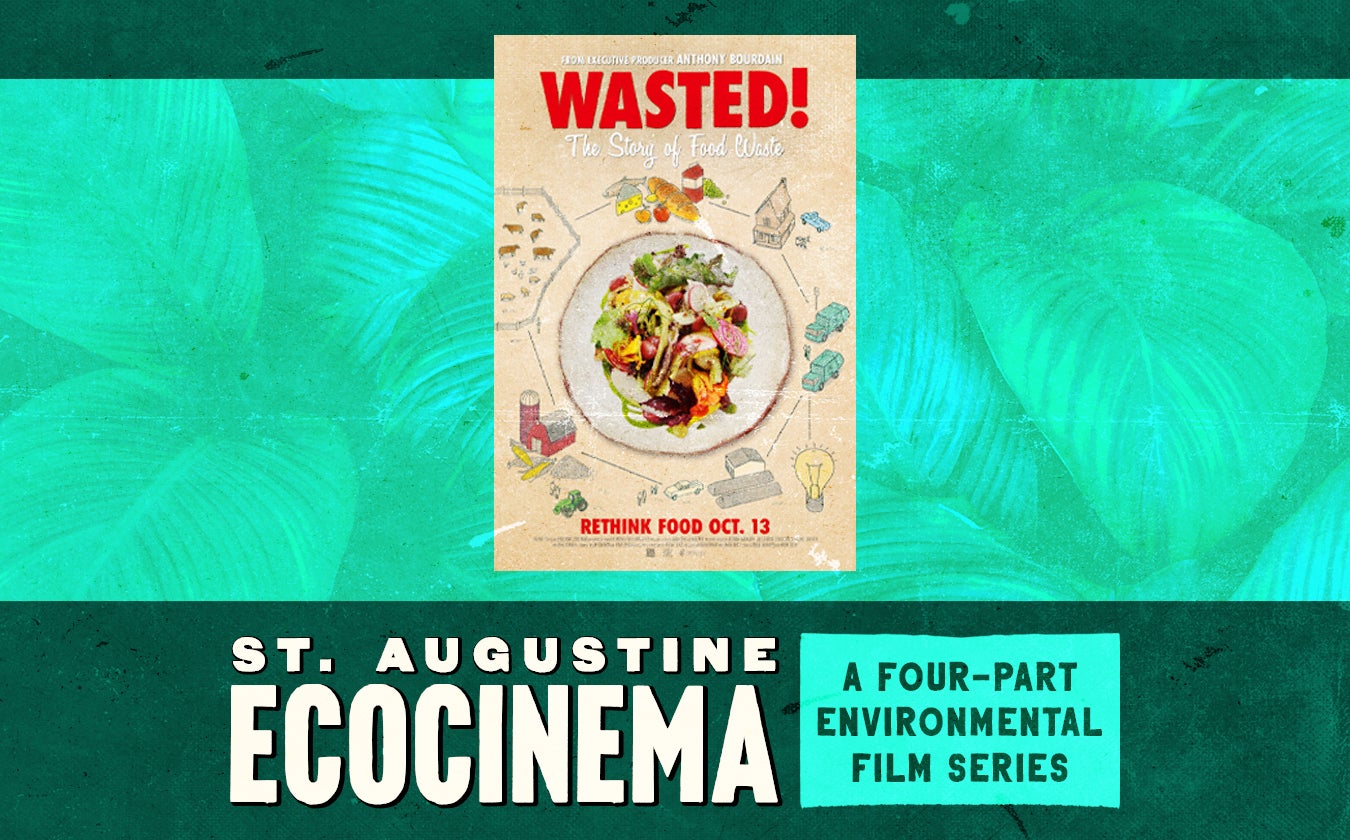 Aug
17
, 2021
St. Augustine EcoCinema Series Part Three
EcoCinema: "Wasted! The Story of Food Waste"
Free Event on The Front Porch
Date

Aug

17

, 2021

Event Starts

7:00 PM

Doors Open

6:00 PM
St. Augustine EcoCinema Series Part Three
EcoCinema: "Wasted! The Story of Food Waste"
Free Event on The Front Porch
Event Details
"Wasted! The Story of Food Waste" is the Anthony Bourdain-produced documentary aims to change the way people buy, cook, recycle, and eat food. Through the eyes of chefs, audiences will see how the world's most influential chefs make the most of every kind of food, transforming what most people consider scraps into incredible dishes that create a more secure food system. "Wasted!" explains how food waste directly contributes to climate change and shows how each of us can make small changes – all of them delicious – to solve one of the greatest problems of the 21st Century.
Film screening is free and open to the public with free parking at St. Augustine Amphitheatre.
Concessions and a food truck will be available.
Distanced seating will be on a first come, first seated basis and masks will be required unless seated.
St. Augustine EcoCinema Series: A Four-Part Environmental Film Series! This summer and fall, four environmental documentaries will be shown for free on the Front Porch at the St. Augustine Amphitheatre, followed by a Q&A session with local experts. All are welcome to join and learn more how we can work together to positively address plastic pollution, rising sea levels, food waste and marine habitat destruction.
The St. Augustine EcoCinema is presented by Green Hands Initiative, St. Augustine Film Society, The Golden Way, and Beaches Go Green with support from Friends of the St. Augustine Amphitheatre (FOSAA) and Maritime Studios.