Glass Animals - "Dreamland Tour"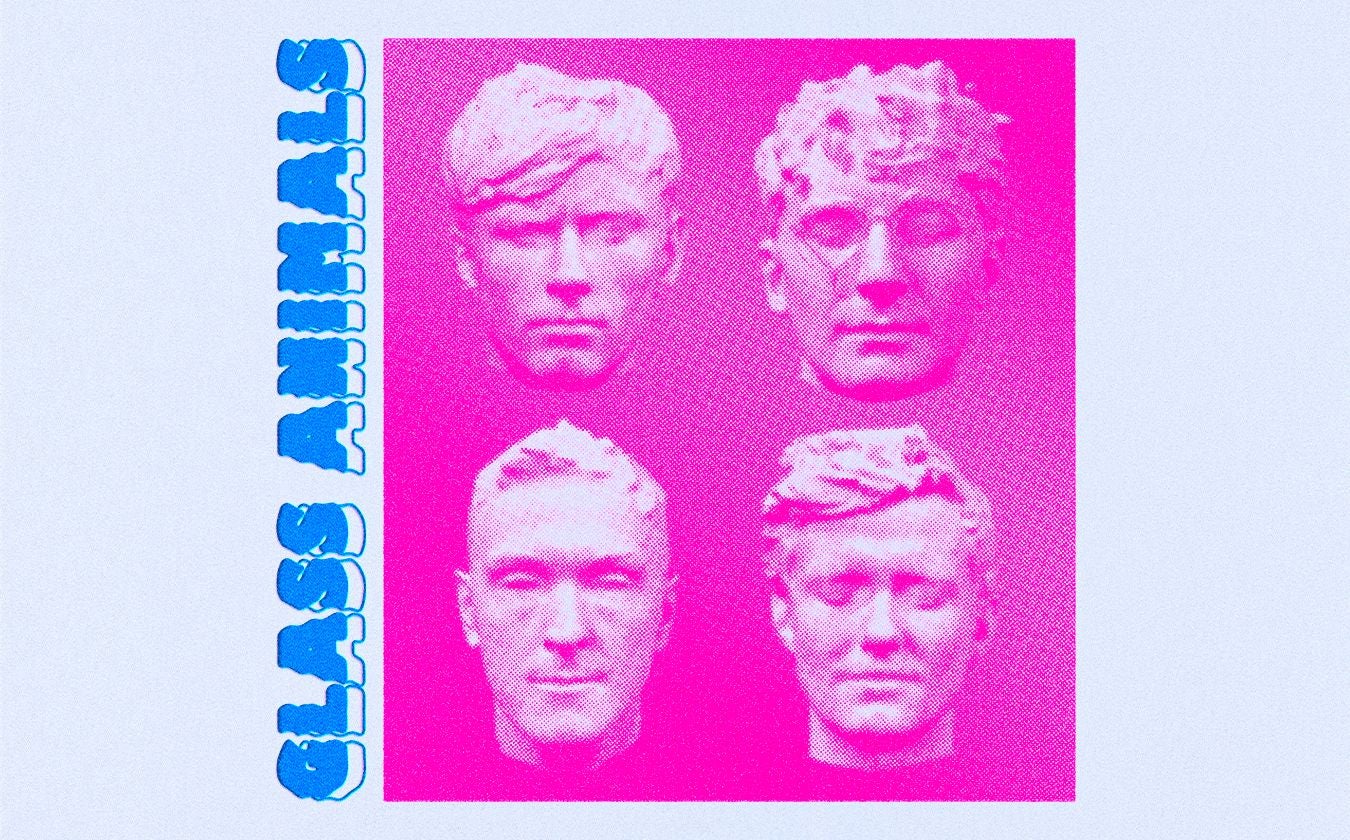 Sep
07
, 2021
Glass Animals - "Dreamland Tour"
Date

Sep

07

, 2021

Event Starts

7:00 PM

Doors Open

5:30PM

Ticket Prices

$38.00 – $55.00

On Sale

On Sale Now

Pit Type

Standing Pit
Glass Animals - "Dreamland Tour"
Event Details
At the beginning of the third album from London band Glass Animals, frontman Dave Bayley asks himself a series of questions about fundamental issues: identity, memory, love, friendship, the person you have been and the person you want to be. How do you answer so many questions that cut to the heart of who you are? Well, Bayley sings in the very last line, "You go make an album and call it Dreamland."
Dave Bayley, Ed Irwin-Singer (bass), Drew MacFarlane (guitar) and Joe Seaward (drums) released their first album, Zaba, in 2014, on Paul Epworth's Wolf Tone label. It was a modest debut ("We thought we'd go back to our jobs," Bayley says) until the stealthily addictive "Gooey" became a platinum-certified viral streaming hit. They have since notched up over two billion streams, appeared on James Corden and Jimmy Kimmel, and toured the world to strikingly diverse audiences, from Glastonbury to Primavera and Red Rocks to Coachella.
Just last week, the band was selected as 2021 Billboard Music Awards finalists for Top Rock Song "Heat Waves" and Top Rock Album Dreamland. This is the first time the band has been recognized by the BBMAs.
"Heat Waves" is taken from Glass Animals' critically acclaimed third album Dreamland released last summer and this week was certified Platinum in the US. Neary a year since its release, the song continues to grow globally across streaming platforms and on radio charts. Amassing over 450 million global streams to date, "Heat Waves" peaked at #1 on the Alternative Radio Chart for 3 consecutive weeks, a first for Glass Animals in their career. The track currently sits in the Top 20 on the Top 40 Radio Chart and is making similar moves at Hot AC and AAA. "Heat Waves" held the #1 spot on the ARIA Official Singles Chart in Australia for six consecutive weeks, marking the band's first #1 single globally and in their release history. Last week, it hit a new peak on Spotify's Global Top 50 Chart at #25. With over 2.5 million global adjusted single sales, the song has amassed 2 million daily streams and received 16 million views of the video on YouTube. Glass Animals recently hit a new Spotify monthly listener peak of 17.2 million, surpassing the likes of Tame Impala, Gorillaz, The 1975 and The Strokes.
Recorded in London in 2019, Dreamland was produced by Bayley and mixed by David Wrench, Manny Maroquin and MixedbyAli, with invaluable advice from executive producer Paul Epworth. Glass Animals' most enthralling album to date, it's a pop record of rare scope, vision and emotional depth. So the discomfort of autobiographical songwriting was worth it, then?
"I'm still quite self-conscious about it," Bayley admits with a smile, "but it's done now."
He went and made an album and he called it Dreamland.