Modest Mouse
with special guest Empath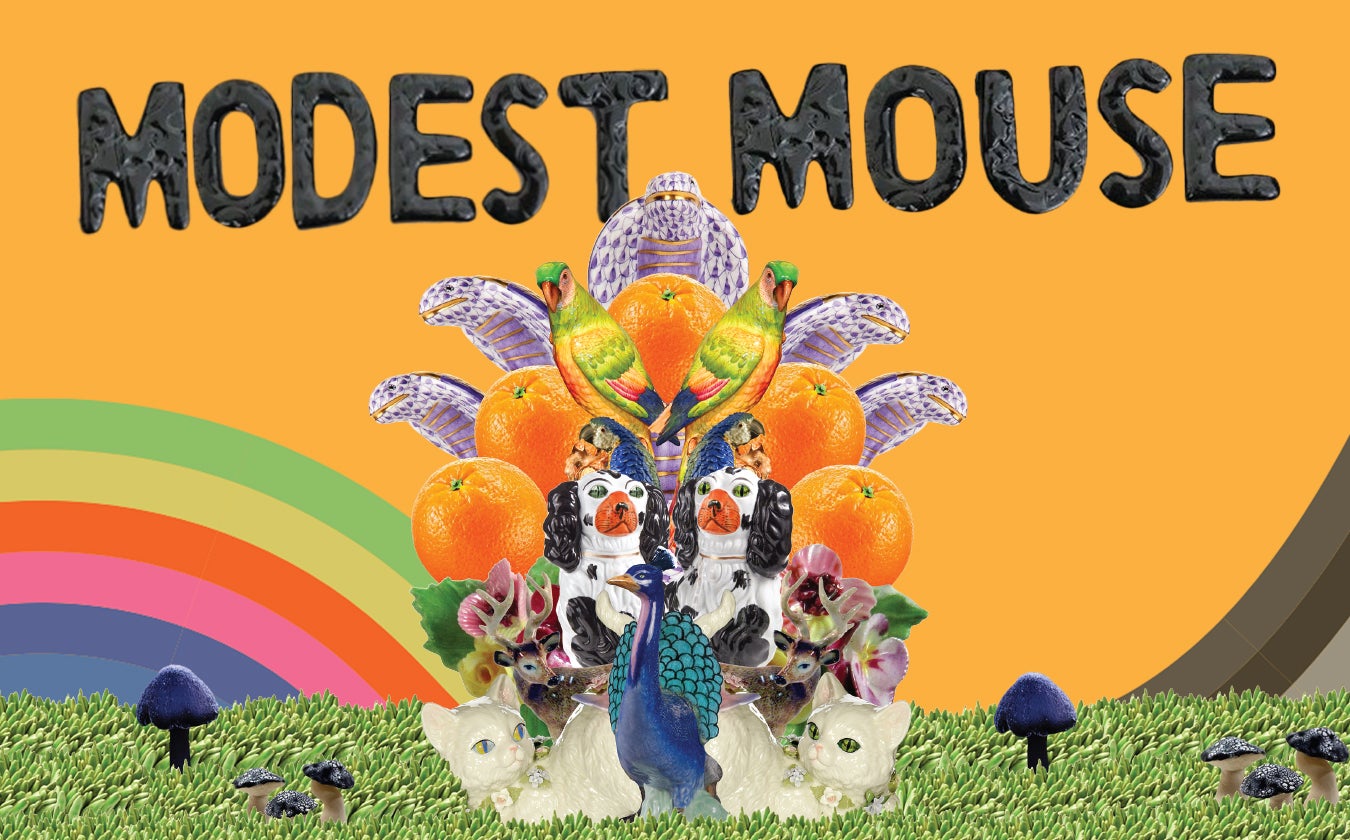 Oct
17
, 2021
Modest Mouse
with special guest Empath
Date

Oct

17

, 2021

Event Starts

7:00 PM

Doors Open

6:00PM

Ticket Prices

$52.50

On Sale

On Sale Now

Pit Type

Standing Pit
Modest Mouse
with special guest Empath
Event Details
Modest Mouse announced their return earlier this month and today they've not only shared a new single off their forthcoming album, they've also plotted out an extensive US tour. Modest Mouse is known as one of the most consistent live bands around, and today they've announced a US tour that kicks off at the end of July and will include festival stops at Lollapalooza in Chicago, Life is Beautiful in Las Vegas and Austin City Limits in Austin.
Also released today is "Leave a Light On," the second single off their anxiously awaited seventh full-length, The Golden Casket, out June 25 via Epic Records. The song finds Brock navigating the existential threat of losing our humanity - and the interconnectedness that come with it - amidst a constant societal barrage of physical and digital materialism. Earlier this month, the band shared the first single "We Are Between."
The band's seventh- studio album, The Golden Casket, heralds another new chapter in the band's unpredictable evolution. Over the past quarter century, Modest Mouse frontman Isaac Brock has served as indie rock's resident backwoods philosopher, pondering his infinitesimal place in the world at large and seeking balance in a universe governed by polar opposites. On Modest Mouse's earliest records, he was surveying the changes in the world's physical landscape from the windows of the tour van, lamenting the displacement of natural beauty with big-box blights. The Golden Casket, the band's seventh-studio album, is exploring the degradation of America's psychic landscape through the glass of the smartphone screen and invisible technology. Brock also touches on a new theme in his life, fatherhood.
Produced with Dave Sardy and Jacknife Lee in Los Angeles and in Modest Mouse's studio in Portland, the album hovers in the liminal space between raw punk power and experimental studio science.