Rise Against
with special guests Descendents and The Menzingers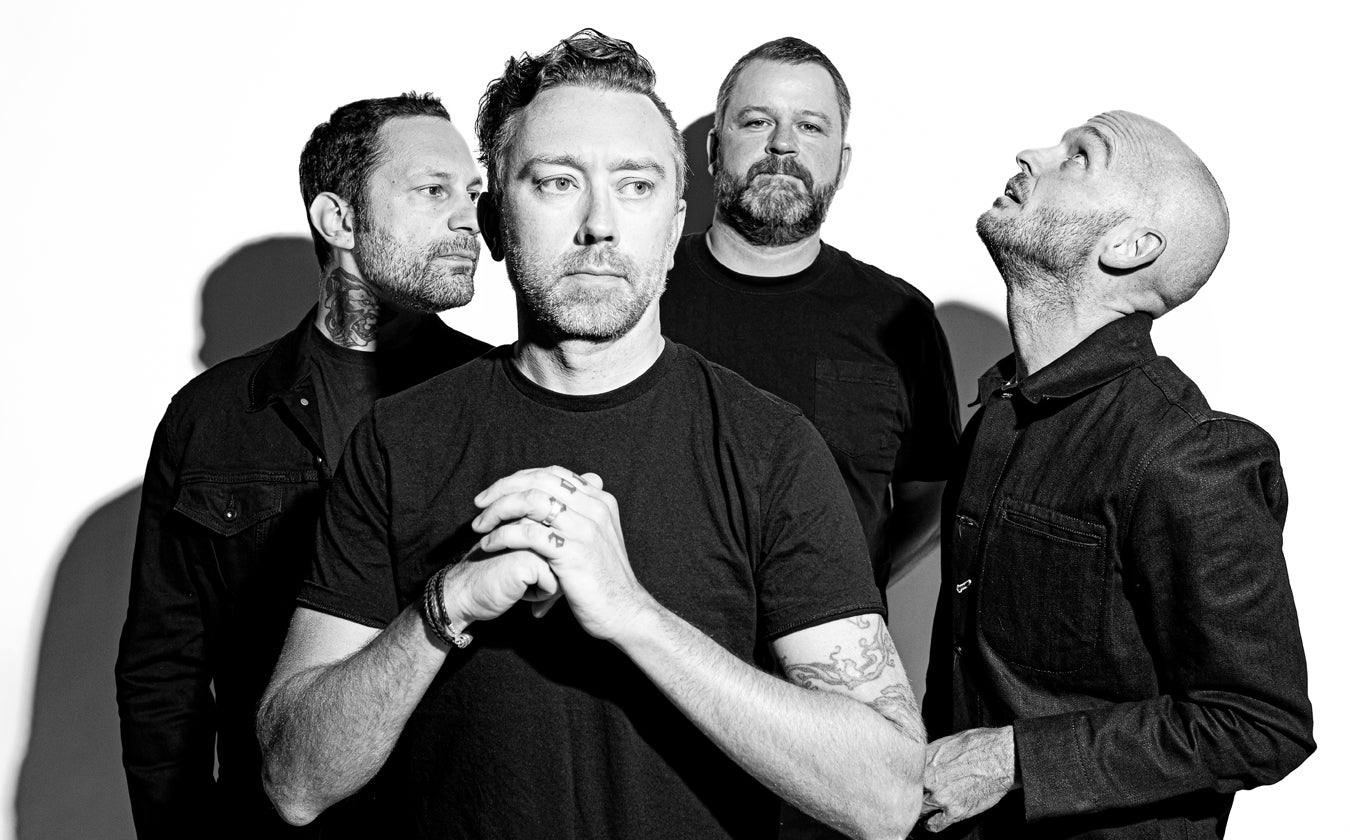 Aug
07
, 2021
Rise Against
with special guests Descendents and The Menzingers
Date

Aug

07

, 2021

Event Starts

7:00 PM

Doors Open

6:00PM

Ticket Prices

$25.00 – $55.00

On Sale

On Sale Now

Pit Type

Standing
Rise Against
with special guests Descendents and The Menzingers
Event Details
On their new album, Nowhere Generation, due out June 4 (Loma Vista Recordings), the multi-Gold and Platinum band Rise Against draws a line in the sand with its blazing and aggressive punk rock and lyrics that shine a spotlight on the social and economical deck that has been stacked against our younger generations' pursuit of The American Dream.

"There's this idea that we all are raised on, believing that your generation will be a continuance of your parents' generation -- if not even a more fruitful era," said singer/guitarist/lyricist Tim McIlrath. "And it seems like the American Dream isn't turning out the way it's supposed to for a lot of people. Young people aren't quite climbing that ladder the way they were in the past. I feel for this generation and think it's something that should be recognized." Lyrically, much of the band's upcoming ninth studio album was inspired by listening to his young daughters and a community of fans, seeing firsthand the generation gap growing quicker than ever before while mired in chronic social, economic, and political instability. "Our hope on this record," continues McIlrath, "is to jostle people awake, even if it makes you uncomfortable."

The band -- McIlrath, Joe Principe (bass), Brandon Barnes (drums), and Zach Blair (lead guitar) -- sounds those alarms on Nowhere Generation's unabashedly outspoken songs that speak to a sea of disenchanted youth about both the struggles and the solutions, while sonically continuing to blur the lines between astute punk rock and melodic-driven pop.
Nowhere Generation is Rise Against's first release under a new agreement with Loma Vista Recordings and comes three years after their 2017 blockbuster Wolves that became their fifth straight top ten record on the Billboard 200 albums chart. Nowhere Generation was recorded at The Blasting Room in Fort Collins, Colorado under the tutelage of Jason Livermore, Andrew Berlin, Chris Beeble, and long-time producer/engineer Bill Stevenson (Black Flag, The Descendents), who has worked with the band on nearly all of their acclaimed releases since their sophomore effort, 2003's Revolutions Per Minute. Often described as Rise Against's fifth member, Stevenson "is our not-so-secret weapon at this point," says Principe. "Bill really has shaped the band. He always gets what we want to do and will go with us when we think outside the box, and he's the perfect producer for the style of music we play because he has an insane pop sensibility and the hardcore side to him as well."